Our Easy Application Process
Most Flexible global
/Local Interest rates

Convenient Mortage-able Security

Least Remittance/Forex Charges
We through our financing partners look to provide you the best available interest rates to reduce your overall cost of borrowing. We try to arrange loans in the currency of study and repayment to suite the profile of the candidates.
We try to find the most suitable solution to the security provided vs credit profile of the student and guarantor. We use innovative financial solutions to the advantage of the student.
We are aggregators of remittances and provide hence are able to provide the most economical options for forex remittances
Hear it from Our Students
With the valuable guidance of edu-loans, I applied for loan to the US banks. I succeeded in getting a loan from Discover at an interest rate less then 4%. I would really like to thank Banit sir for his help and guidance throughout the process and I wish him and edu-loans success.
Raj Mehta
Dear Eduloan, Thank you all of you for helping and being there for me throughout the tedious process. It was so much easier with your guidance and support. You people rock!! Wish you all the best.
Nehali Mhatre
you people made the application process so simple, that we hardly had to worry about anything. The amazing journey from COUNSELORS to FRIENDS is worth remembering. Cheers to you people!
Nahush Kulkarni
A mighty thank you for the whole Imperial team for the amazing support and guidance. You made the scary process of preparing for studies in another country seem like a cakewalk. Looking forward for a lifetime of friendship!
Utkarsh Thakkar
Overseas Education Loans and Scholarships
Globalization has turned the world that we inhabit into a multiracial community. One division that has profoundly incorporated this phenomenon, more than anyone else, is education. Considering the past few years the number of students opting for higher studies has increased exponentially, the result of which number of students applying for overseas education loans has also significantly increased due to hike in tuition fees abroad. Every year the universities increase their tuition fees, you can't help but cringe over the current exchange rate. But do not let this demotivate you! When there exist ways to overcome these obstacles and live your study abroad dream, why stop now? What you need to remember is that you are making a lifetime investment with your overseas experience.
Now, don't go dismissing the idea of applying for an student loan just because you nailed a scholarship. Sure, your hard-earned scholarship will come to your rescue, but it will most definitely not cover the overall cost of your education abroad. So, you most definitely will have to consider applying for an college loans.
While there is a plethora of online and offline information available, comprehensive and sophisticated evaluation is required for finding the right course that suits your aptitude and career dream. EduLoans, an enterprise of Imperial Overseas Educational Consultant, is going to be a steadfast ally in pursuit of your foreign studies dream. EduLoans is designed to assist borrowers through consolidating outstanding student loans for international study that effectively lowers the cost of studies and makes repayment of money very simple. With over years of experience in the study abroad industry, our management team knows what recent graduates need: manageable payments, affordable rates, and flexible terms. Study Finance – backed by the leverage of varied banks – combines the utility of traditional financial help to study abroad financing with the superior products, service, and support found in the private market.
What we do?
You've worked diligently to procure your college degree, EduLoan's mission is to aid you modulate the costs of that and make the payments far less compound. Akin to a lot of graduates, you may have several student loans owed to private lenders and many banks. Our unconventional student financing solutions can alleviate your monthly payments today or saving on interest throughout the entity of the capital and allowing you to make one simple payment solution that has consolidated all of your unsettled education money.
We are distinct from other institutions offering student financial help. We are not a startup consultant, we hold over years of worldliness in study abroad for Indian students. Our competent team apprehends the complex nature of the student loan industry. We continuously offer scholarships to students; provide free scholarship searches and financial literacy for borrowers.
EduLoans connects students with potential help for higher studies lenders based on the search profile they fill out on our platform. This help (also known as student loans) can be difficult for students to find. We have partnered with different lenders in India that provide education money credit to students aiming to study in a foreign country. EduLoans can guide you in the right direction depending on your citizenship and ability to attain a cosigner. Having a creditworthy U.S. cosigner will maximize your options but a cosigner from your home country may also help if you lack a U.S. one. Simply Sign Up and start your search today to get started. Once you see your options, EduLoans will be there to help you through the process and answer any questions that you may have.
Types of Financial Assistance-
Types of financial aid student loans available to study abroad rely mainly on the country you are applying to. Most US universities offer assistantships, fellowships, and scholarships; depending on the course you are applying to. But for countries other than the US, funding from outside sources will mostly be required.
Loans with Security and Mortgage-
It is not easy to get credit due to tightened up money lending policies by banks and other landing agencies. But if you are a homeowner, one option you could opt for is so-called "secured loan". Such borrowing money are secured against the value of your property, so you have to own a home outright or hold a mortgage on the property. In fact, secured loans are sometimes called homeowner loans or second mortgages. There are several advantages but one prominent advantage is that you can obtain a bigger amount sanctioned as against unsecured.
Loans without security and guarantee-
A no guarantor loan that does not require a second party to co-sign — or "guarantee" — the repayment of the amount. Often, when an individual believes they have poor credit or is in a difficult financial situation, having someone with better credit or more resources co-sign will improve the chances that the application will be accepted. The guarantor's promise that they will repay the money if the actual borrower fails to do so makes the lender more confident that they will get their money back.
Co-signer Loan-
All international students applying for loans must have a US co-signer in order to apply. A co-signer is legally obligated to repay the borrowed money if the borrower fails to pay. The co-signer must be a permanent US resident with good credit who has lived in the US for the past two years. The co-signer is often a close friend or relative who can assist in getting credit, since most international students cannot receive credit by themselves.
If you are an Indian student aspiring to study overseas, you can make the process facile by choosing to apply through EduLoans. We have been providing high quality educational consultancy service since years. Backed by a team of qualified and diligent staff, EduLoans offers beneficial counseling to clients and assists them find the right university and study opportunities in countries like Canada, US, Australia, UK, New Zealand and more. Contact us today for more information on overseas MBA study.
Partnering Institute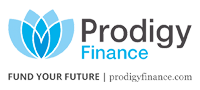 Have Additional Questions ?
Visit our support page to get your questions answered
Support